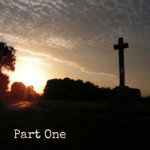 The opening chapter of Galatians warns us that "even if we or an angel from heaven should preach to you a gospel contrary to the one we preached to you, let him be accursed" (Galatians 1:8). What, then, is the Gospel, and why does God attach such a fearful curse to getting it wrong? The answer begins with the strict and unchanging justice of God.
A Just and Fit Requirement
Created and dependent on God for all things, the minimum we owe God is perfect love and obedience, always. With a single sin, however, Adam failed to meet God's standard, both for himself and for those he represented, bringing the curse of death upon all people. "Sin entered the world through one man, and death through sin, and so death spread to all men because all sinned" (Romans 5:12). "One trespass led to condemnation for all men," for "by the one man's disobedience the many were made sinners" (Romans 5:18-19). And while our every sin confirms Adam's rebellion, condemnation and the curse came on the world through one sin.
Unchanging Justice
Founded on His righteous character, God's requirement for eternal life has never changed. God doesn't alter His standard of righteousness because we refuse to obey it any more than a judge changes the speed limit when we get a speeding ticket. Rather, Adam's sin added the penalty of physical and spiritual death for disobedience to the debt of perfect obedience. Without exception, forgiveness of sins and eternal life are impossible without the perfect satisfaction of God's justice. God would not be God if He compromised His justice to save a single soul.
God's righteousness, then, forms the ground of the Gospel and shapes the nature of Christ's redeeming work. Christ alone, the second Adam, could satisfy the perfect obedience and penalty for sin required by God's justice. As sinless man He could stand in our place as our substitute, as God He could pay our infinite debt for sin. The best works of fallen people could never meet the perfection required by God's justice. "For whoever keeps the whole law and yet stumbles in one point, he has become guilty of all" (James 2:10).
As God does not change, and as we forever remain His creatures, the loving and reverent submission we owe to God's authority never changes. Created and sustained by a God of infinite excellence, the greatest commandment remains, "You shall love the Lord your God with all your heart and with all your soul and with all your mind" (Matthew 22:37).
Justice Fulfilled
Thus, from God's heart of love to the unlovely, Christ met the requirements of God's justice on our behalf: "But when the fullness of time had come, God sent forth his Son, born of woman, born under the law, to redeem those who were under the law, so that we might receive adoption as sons" (Galatians 4:4-5). Subjecting Himself to God's law as our substitute, He "humbled himself by becoming obedient to the point of death, even death on a cross" (Philippians 2:8). Through Christ, then, God's strict and unchanging justice endures intact while He remains just in justifying the ungodly.
Do not think that I have come to abolish the Law or the Prophets; I have not come to abolish them but to fulfill them. For truly, I say to you, until heaven and earth pass away, not an iota, not a dot, will pass from the Law until all is accomplished (Matthew 5:17-18).
No Other Way
"By the one man's disobedience the many were made sinners, so by the one man's obedience the many will be made righteous" (Romans 5:19). Salvation is through the perfect person and work of Christ, alone. By understanding God's perfect and unchanging justice, as rooted in His perfect and unchanging character, we see why Christ can claim, "I am the way, the truth, and the life. No one comes to the Father except through me" (John 14:6). "For there is no other name under heaven given among men by which we must be saved" (Acts 4:12 NAS).
Christ perfectly satisfied divine justice and met the strict and unchanging terms of eternal life as our substitute. Yet, not everyone will reap the benefits of His gracious work, "For the gate is small, and the way is narrow that leads to life, and few are those who find it" (Matthew 7:14 NAS). How the eternal benefits of Christ's work become ours will be discussed in Part Two: "Salvation Applied."
Unless noted otherwise, Scripture quotations are from The Holy Bible, English Standard Version® (ESV®), copyright © 2001 by Crossway, a publishing ministry of Good News Publishers. Used by permission. All rights reserved."
Click here to download a PDF of this article.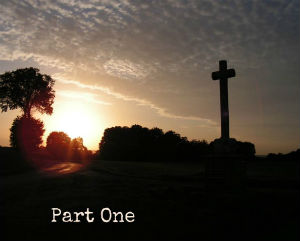 Yes, I Want a PDF of "God's Perfect and Unchanging Justice Is the Ground of the Gospel –
Part One: Salvation Accomplished"
We respect your privacy. We'll NEVER sell, rent, or share your email address. That's more than a policy, it's our guarantee!