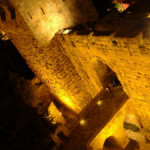 How can people do such terrible things? And worse, how can people who once named the name of Christ, who sang songs of worship in the assembly and enjoyed sweet fellowship with the saints of Christ fall away and do terrible things? For an answer, look no further than the crowds before Pilate in the Roman trial of Christ. Perhaps no other event in history gives more insight into unbelief and the fallen heart than that day in Jerusalem.
Clear and Abundant Testimony
Shouts of "Hosanna in the highest!" greeted Christ's "triumphal" entry into Jerusalem.[1] Why such an uproar? Some ate of the loaves and fishes. Some saw Lazarus rise from the dead, the lame walk, the blind see, or the once demon possessed in their right mind. Multitudes witnessed Christ's many miracles and were "amazed at the greatness of God" through them (Luke 9:43 NAS). All of Israel knew of Christ's great power and goodness. Moreover, "the multitudes were amazed at His teaching; for He was teaching them as one having authority, and not as their scribes" (Matthew 7:28-29 NAS). Thus, Israel had sufficient evidence that their long awaited Messiah had arrived, that God Himself, the One who could forgive sins, the One the Pharisees accused of blasphemy, had come to redeem them.
Earthly Explanations
Why, then, did the shouts of "Hosanna!" so quickly and easily turn to "Crucify!" Perhaps the crowds feared the retribution of the religious leaders that led the charge, or were mindlessly caught up in the heat of the mob. But these and similar explanations beg the question of why people familiar with Christ's awesome and excellent works of power, goodness, and divinity could so easily be moved to shout for His death, even the horrible death on a cross? The answer gives us profound insight into the nature of unbelief and the fallen heart.
Love of Benefits Without Love of God
First, not all people followed Christ from love of His nature and mission; many followed Him for His earthly gifts. Christ spoke of this when He said, "Truly, truly, I say to you, you seek Me, not because you saw signs, but because you ate of the loaves, and were filled" (John 6:26 NAS). Some followed Christ for deliverance from their earthly diseases and afflictions. Moreover, they were "amazed" and enjoyed the displays of His power. The shouts of "Hosanna" apparently reflected anticipation that Jesus would save them from the cruelty of Rome. When their hope was dashed by His humiliation under the power of Rome, they cried for Barabbas. People, then, may love God's blessings without loving God. The crowds rejoiced at the prospect of earthly freedom, of deliverance from earthly diseases and troubles, but deserted their Benefactor when the stream of earthly blessings appeared to run dry. Distinguishing true love for God from a mere mercenary "love" of His gifts can be difficult, but in the crowd shouting "crucify," the difference was clear.
Denial of the Obvious
Second, unbelief is not founded on a lack of evidence. When did people have more first-hand evidence of the excellence of Christ than the crowd in Jerusalem? In no time in history had God's infinite excellence been so clearly and gloriously displayed than in the person and works of Christ (to be most pointedly displayed in His death on the cross). Yet, they denied Him in a most horrific way.
Unbridled Depravity
Third, the fallen heart is capable of horrendous evil. Even while they missed the true purpose of Christ's ministry and lost their hope for deliverance from Rome, what could justify shouting for His death, even the cruel death of crucifixion? Where was their sense of justice, their appreciation for His impeccable goodness and generosity toward them? Who could wish such a death on their worst enemy, let alone one as excellent as Christ? It appears that the selfish, earthly pursuits and preferences of a fallen and unbelieving heart can overtake the most noble of virtues.
Wheat Holds Fast
Distinguishing wheat from tares can be difficult, for "the heart is more deceitful than all else and is desperately sick; Who can understand it?" (Jeremiah 17:9 NAS). But in the end, true belief holds fast to Christ from a love of His excellence, even in the face of earthly loss and disappointment.
[1] Mark 11:10
Click here to download a PDF of this article.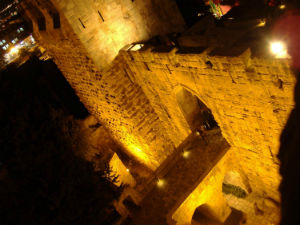 Yes, I Want a PDF of "The Hosanna and the Nature of Apostasy and Unbelief"
We respect your privacy. We'll NEVER sell, rent, or share your email address. That's more than a policy, it's our guarantee!