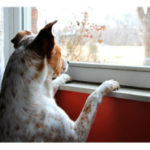 Two small words. When heard on the battlefield, in the hospital waiting room, or in our darkest thoughts, they bring despair. Two words that carry such anguish that no one can withstand their power. What, then, are these two unbearable words? "No hope." Proverbs 18:14 tells us, "The spirit of a man can endure his sickness, but a broken spirit who can bear?" A broken spirit is a spirit without hope.
The loss of hope is a terrible thing. Without hope, life's troubles bring discouragement, depression, despair, and even death. We can bear the doctor's frightful diagnosis with hope for a cure. We can endure the separation from a loved one with hope for a reunion. We can endure certain death with the hope of eternal life and infinite joy in the presence of God forever. But where no hope exists—we are undone.
The Nature of Hope
The word "hope" generally expresses two different ideas. The more common meaning, especially outside of the Christian context, entails wishful thinking, the desire for something we might not receive. For instance, we may hope for a new job, or pray and hope for good health, while not knowing if we will receive them. We may hope for a better day but not know what a day may bring.
Hope also refers to a desire for something we are certain to receive, an assurance concerning the future. This is Christian hope. However uncertain our circumstances, or however God may answer our prayers, we know for certain He will work all things together for our good (Romans 8:28). As believers, we often have uncertain and certain hope at the same time. For instance, we may pray and hope for deliverance from a present trouble and not know if, when, or how God will answer our prayer (uncertain hope), while knowing He will ultimately deliver us and that our eternal destiny remains secure in Christ (certain hope). "The secret things belong to the Lord our God, but the things revealed belong to us and to our sons forever" (Deuteronomy 29:29). Uncertain hope involves the "secret things," while our sure hope rests on the "things revealed."
The Object of Hope
Like faith, hope depends on its object. Hope can be false when we look to something or someone that cannot fulfill it: "A horse is a false hope for victory; nor does it deliver anyone by its great strength" (Psalm 33:17). Hope can be uncertain when it stands on something or someone that may not be able or willing to fulfill it. And hope is sure when it rests in something or someone absolutely able and willing to fulfill it (Christian hope). Like faith, the object of our hope is Christ: "Paul, an apostle of Christ Jesus according to the commandment of God our Savior, and of Christ Jesus, who is our hope" (1 Timothy 1:1).
Christian Hope Stands on the Excellence of God the Father
God the Father began our hope by creating the plan for our eternal happiness and by sending Christ to accomplish it. "For God so loved the world, that He gave His only begotten Son…" (John 3:16). "For He was foreknown before the foundation of the world, but has appeared in these last times for the sake of you, who through Him are believers in God, who raised Him from the dead and gave Him glory, so that your faith and hope are in God" (1 Peter 1:20-21).
Christian Hope Stands on the Excellence of God the Son
From a heart of love for His future bride, God the Son freely volunteered to become a man and purchase our hope according to the will of the Father. In so doing, His character and work would display the infinite excellence of God, the ultimate foundation of our faith and hope. Christ purchased us and qualified us to be His bride and God's children, fitting us for heaven by satisfying God's justice by perfect obedience unto death on the cross. By saving unworthy sinners, Christ satisfied God's ultimate purpose to display His infinite excellence. In Christ we see God's perfect power and faithfulness to fulfill His promises, His righteousness in satisfying His justice on our behalf, and His infinite love in suffering and dying to save us. "Now may our Lord Jesus Christ Himself and God our Father, who has loved us and given us eternal comfort and good hope by grace, comfort and strengthen your hearts in every good work and word" (2 Thessalonians 2:16-17).
Christian Hope Stands on the Excellence of God the Holy Spirit
The Holy Spirit guarantees our hope. He unites us to Christ, gives us spiritual eyes to see God's excellence and the truth of His promises, and dwells in us to produce hope, faith, and love toward God in our hearts. "Now may the God of hope fill you with all joy and peace in believing, that you may abound in hope by the power of the Holy Spirit" (Romans 15:13). "For as many as may be the promises of God, in Him they are yes; wherefore also by Him is our Amen to the glory of God through us. Now He who establishes us with you in Christ and anointed us is God, who also sealed us and gave us the Spirit in our hearts as a pledge" (2 Corinthians 1:20-22).
Thus our hope stands on the infinite excellence of God, who will fulfill the hope He started, purchased, and produces in us. In the display of His glory in the person and work of Christ, He so exhibits His perfect character that He assures us that His promises will never fail. To the praise of His glory He has guaranteed that He is able, willing, and certain to fulfill our hope in Him. Amen!
In Part Two we will examine the means and importance of nurturing a healthy hope.
Scripture taken from the NEW AMERICAN STANDARD BIBLE, © Copyright The Lockman Foundation 1960, 1962, 1963, 1968, 1971, 1972, 1973, 1975, 1977, 1988, 1995. Used by permission.
Click here to download a PDF of this article.
© 2016 Craig Biehl, author of God the Reason, The Box, The Infinite Merit of Christ, and Reading Religious Affections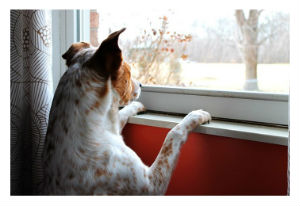 Yes, I Want a PDF of "Two Unbearable Words: The Nature of Christian Hope (Part 1 of 2)"
We respect your privacy. We'll NEVER sell, rent, or share your email address. That's more than a policy, it's our guarantee!