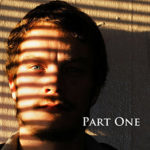 "I once was lost, but now am found; was blind, but now I see." With these beautiful words, John Newton speaks of the marvelous change in his soul, a change purchased by Christ and produced by the Holy Spirit when he turned to Christ for salvation. United to Christ by faith, Mr. Newton owned justification and new life—the perfect righteousness of Christ that met every requirement of God for eternal life and happiness, and the new heart and understanding that loves Christ for the excellence of His person and saving work.
The Sight of Unbelief
Scripture speaks of unbelievers as blind. "A natural man does not accept the things of the Spirit of God; for they are foolishness to him, and he cannot understand them, because they are spiritually appraised" (1 Cor. 2:14). Yet, many unbelievers, including unsaved pastors, preachers, and Bible commentators, can tell you exactly what Scripture says about God, creation, Christ, and the Gospel. Unbelievers even "know" God from what He has created such that they are "without excuse" for not honoring and giving Him thanks (Rom. 1:19-21). Judas betrayed Christ after he lived with Him in the inner circle and observed His excellence up-close, while multitudes saw Christ's miracles and heard His divine words—only to cry for Barabbas. What, then, could they not see? And, if the spiritually blind can know God's power and understand His message, what were we unable to see before God opened our spiritual eyes?
New Things in Christ
New life brings great change. "If any man is in Christ, he is a new creature; the old things passed away; behold, new things have come" (2 Cor. 5:17). A new heart and understanding bring a new view of God's world and Word, and a view of God's glory. "For God, who said, 'Light shall shine out of darkness,' is the One who has shone in our hearts to give the light of the knowledge of the glory of God in the face of Christ" (2 Cor. 4:6). "And the Word became flesh, and dwelt among us, and we beheld His glory, glory as of the only begotten from the Father, full of grace and truth" (John 1:14). For Christ "is the radiance of His glory and the exact representation of His nature" (Heb. 1:3). Yet, "He was in the world, and the world was made through Him, and the world did not know Him. He came to His own, and those who were His own did not receive Him" (John 1:10-11). Unbelievers in every age are blind to the glory of God in the person and ministry of Christ. And what did Christ display most clearly and conspicuously? The infinite excellence of God's perfections. In Christ we see God's glory in the display of God's power, goodness, love, wisdom, justice, etc.
A Vision of Beauty
Unbelievers can know a great deal about God's attributes from Scripture, from the world around them (Rom. 1:18ff., Psalm 19, etc.), from the "witness" of God giving good things (Act 14:17), and from God's law written on their hearts (Rom. 2:14-15). But, doesn't their knowledge of attributes, from which God's glory radiates, contradict the Bible's teaching that unbelief is blind to God's glory? And if not, what facet of God's perfections can unbelievers not see?
God's glory does indeed flow from His attributes and unbelievers can see and know God's attributes, but they cannot see their beauty. They cringe at God's power and authority. They see God's goodness but reject or define away its source. They know God's law but prefer to do what is right in their own eyes. They see God's attributes in Christ but seek to remove the mention of His name from the public square and call the Gospel foolish (1 Cor. 1:18ff.). The knowledge of God confronts unbelievers at every turn, but the love of darkness blinds them to His beauty. What, then, constitutes the beauty of God's perfections?
The Essence of God's Beauty
To answer, consider the nature of power, love, and grace. Power, per se, can be good or bad. Both angels and demons possess great power, but we think of angels as lovely and demons as hideous. Why? Angels are holy and demons are unholy. Likewise, a proper love appears wonderful, while the love of evil is an ugly thing. Even grace turns hideous when it perverts justice—just imagine a mere slap on the wrist for a mass murderer. By contrast, the grace of the Gospel remains beautiful as Christ satisfied the holy requirements of God's justice to purchase our salvation. God's power radiates beauty as He always acts with moral perfection, while His love glows lovely as spotless and pure. God's every perfection shines as beautiful by the splendor and purity of holiness.[1]
Thus, the believer's spiritual eyes have been opened to see the beauty of God's holiness in the excellence of His every attribute and work. And as the light of His glory reveals our need of Christ by a view of our evil heart and deeds, we embrace Him as our wonderful redeemer and the supreme object of our love. "I once was blind, but now I see." And what do we see? A beautiful Savior of infinite and holy excellence.
In part 2 we will examine marvelous insights of Jonathan Edwards on how the sight of God's holiness affects our sight of everything, including our sin and the Gospel.
[1] For an excellent treatment of how holiness forms the beauty of God's attributes, see Jonathan Edwards, Religious Affections, ed. John E. Smith, vol. 2 of The Works of Jonathan Edwards (New Haven: Yale University Press, 1959), 253-66. Cf. Religious Affections (Edinburgh: Banner of Truth Trust, 1986) 179-92.
Unless noted otherwise, Scripture taken from the NEW AMERICAN STANDARD BIBLE, © Copyright The Lockman Foundation 1960, 1962, 1963, 1968, 1971, 1972, 1973, 1975, 1977, 1988, 1995. Used by permission.
Click here to download a PDF of this article.
© 2017 Craig Biehl, author of God the Reason, The Box, The Infinite Merit of Christ, and Reading Religious Affections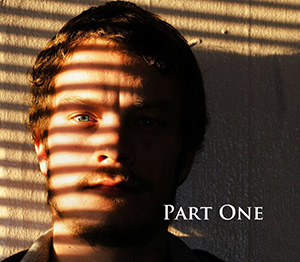 Yes, I Want a PDF of "Spiritual Sight and Blindness (Part 1): Blind to What?"
We respect your privacy. We'll NEVER sell, rent, or share your email address. That's more than a policy, it's our guarantee!