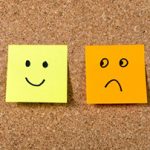 In the early pages of his biography of Jonathan Edwards, Iain Murray catalogs an enlightening mix of opinions concerning the eighteenth-century theologian and pastor. At first blush, the extreme and opposite views of Edwards give the impression that people were not talking about the same man. Yet, they were, and therein lies a great lesson for all who would preach, teach, or otherwise minister in the name of Jesus Christ.
Positively
Samuel Davies, the fourth president of the College of New Jersey (now Princeton) and contemporary of Edwards called his fellow pastor "the profoundest reasoner, and the greatest divine, in my opinion, that America ever produced." [1] Ashbel Green, the eighth president of the College of New Jersey spoke of Edwards as "one of the most holy, humble and heavenly minded men, that the world has seen, since the apostolic age." [2] John Collett Ryland's copy of Samuel Hopkins' Life of Edwards included the written note, "The greatest, wisest, humblest and holiest of uninspired men." [3] Thomas Chalmers said of Edwards, "Never was there a happier combination of great power with great piety." [4]
Modern readers express similar opinions. George Marsden, historian and biographer of Edwards, said: "Edwards was extraordinary. By many estimates, he was the most acute early American philosopher and the most brilliant of all American theologians. At least three of his many works—Religious Affections, Freedom of the Will, and The Nature of True Virtue—stand as masterpieces in the larger history of Christian literature." [5] D. Martyn Lloyd Jones declared, "No man is more relevant to the present condition of Christianity than Jonathan Edwards…. He was a mighty theologian and a great evangelist at the same time…. He was pre-eminently the theologian of revival. If you want to know anything about true revival, Edwards is the man to consult." [6]
Negatively
By contrast, Charles Chauncy, a contemporary and ardent critic of Edwards and the Great Awakening called him "a visionary enthusiast, and not to be minded in anything he says." [7] Perry Miller, the twentieth-century Harvard professor and writer of a highly influential and sometimes erroneous study of Edwards, said, "The life of Edwards is a tragedy…. Because of his faith Edwards wrought incalculable harm…. a more repulsive individual never influenced history." [8] Oliver Wendell Holmes quipped that "if he [Edwards] had lived a hundred years later and breathed the air of freedom, he could not have written with such old-world barbarism as we find in his volcanic sermons." [9] Herbert Schneider, philosopher and author of The Puritan Mind said of Edwards: "His philosophical insight was buried under the ruins of his religion. He failed to see the futility of insisting on the Puritan principles." [10]
Why the Difference?
"A more repulsive individual never influenced history" was at the same time "one of the most holy, humble and heavenly minded men, that the world has seen, since the apostolic age" and "the greatest, wisest, humblest and holiest of uninspired men"? How so? Why such contrary opinions of the same man? Iain Murray writes:
Here is the fundamental reason why opinions on Edwards are so divided, and why his biographers should also differ so widely. The division runs right back to the Bible, and, depending on where we stand in relation to Christ, we shall join ourselves to one side or the other in interpreting this man who was, first of all, a Christian." [11]
In other words, people love or hate Edwards as they love or hate the God of Edwards. Indeed, many non-evangelical scholars of the twentieth century created a "secularized" Edwards, a gifted thinker and philosopher shorn of his first love. "Distanced from his biblical and God-centered focus, he was both brilliant and acceptable to modern scholarship." [12] Doug Sweeney writes, "in the words of historian Bruce Kuklick, Edwards proved far more attractive and serviceable to secular intellectuals when portrayed by Perry Miller as 'one of us—close to being an atheist for Niebuhr.' But now that Edwards has been unmasked as an evangelical supernaturalist and committed parish pastor…his thought 'is not likely to compel the attention of intellectuals ever again. Indeed,' argues Kuklick, 'it is more likely to repel their attention.'" [13] For some, it appears, one cannot be an intellectual and love Christ and Scripture.
Some Lessons
People will judge you by the company you keep. And God, it seems, is not good company. So, if you are a scholar seeking to publish in the most prestigious journals, or be quoted as an expert and invited to speak at "respectable" conferences; or, if you are a pastor or minister craving the good opinion of an ungodly world, or a believer chasing the kudos of your unbelieving peers, then avoid the example of Edwards. But, if you love God and care more about His good opinion, His honor and glory, the favor of the few people whose favor really matters, and faithfulness to His will and the salvation of the lost—purchased by the infinite suffering and death of Christ—then Edwards will be to you an extraordinary friend and mentor.
And you will join him in the best of company: "If the world hates you, you know that it has hated Me before it hated you. If you were of the world, the world would love its own; but because you are not of the world, but I chose you out of the world, therefore the world hates you" (John 15:18-19). "Blessed are you when men cast insults at you, and persecute you, and say all kinds of evil against you falsely, on account of Me. Rejoice, and be glad, for your reward in heaven is great, for so they persecuted the prophets who were before you" (Matthew 5:11-12).
For the word of the cross is to those who are perishing foolishness, but to us who are being saved it is the power of God. For it is written, 'I will destroy the wisdom of the wise, and the cleverness of the clever I will set aside.' Where is the wise man? Where is the scribe? Where is the debater of this age? Has not God made foolish the wisdom of the world? For since in the wisdom of God the world through its wisdom did not come to know God, God was well-pleased through the foolishness of the message preached to save those who believe" (1 Corinthians 1:18-21).
Therefore, while we may suffer the trivial disdain of self-declared "intellectuals" that view the infinite excellence of God and the Gospel with contempt, we stand covered in the royal robe of Christ's righteousness, prepared to enjoy His perfect holiness and happiness forever. "Let no man deceive himself. If any man among you thinks that he is wise in this age, let him become foolish that he may become wise" (1 Corinthians 3:18). Truly and eternally wise, that is, by God's grace in Christ.
[1] Samuel Davies, 1759; quoted in Iain Murray, Jonathan Edwards: A New Biography (Banner of Truth Trust: Edinburgh, 1987; reprint, 1988), xv.
[2] Ashbel Green, President of the College of New Jersey, 1822; quoted in Murray, xv.
[3] Quoted in Murray, xv.
[4] Thomas Chalmers, quoted by G. D. Henderson in 'Jonathan Edwards and Scotland', The Evangelical Quarterly, January 1944; quoted in Murray, xvi.
[5] George M. Marsden, Jonathan Edwards: A Life (Yale University Press: New Haven, 2003), 1.
[6] D. Martyn Lloyd-Jones, 1976; quoted in Murray, xvii.
[7] Charles Chauncy, quoted in Murray, xxiii.
[8] Perry Miller, Jonathan Edwards (The University of Massachusetts Press: Amherst, 1949), 16, 148, 133; quoted in Murray, xxi, xxiii.
[9] Oliver Wendell Holmes, quoted in Murray, xx.
[10] Herbert Schneider, quoted in Murray, xxi.
[11] Murray, xxvi-xxvii.
[12] Craig Biehl, The Infinite Merit of Christ: The Glory of Christ's Obedience in the Theology of Jonathan Edwards (Jackson, MS: Reformed Academic Press, 2009), 7-8.
[13] Douglas A. Sweeney, "A Plentiful Harvest," Books and Culture, (November/December 2003); quoted in Biehl, Infinite Merit, 8, fn22.
Scripture taken from the NEW AMERICAN STANDARD BIBLE, © Copyright The Lockman Foundation 1960, 1962, 1963, 1968, 1971, 1972, 1973, 1975, 1977, 1988, 1995. Used by permission.
Click here to download a PDF of this article.
© 2017 Craig Biehl, author of God the Reason, The Box, The Infinite Merit of Christ, and Reading Religious Affections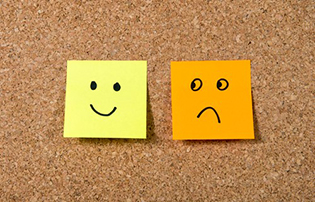 Yes, I Want a PDF of "Lessons from Love and Contempt Toward Jonathan Edwards"
We respect your privacy. We'll NEVER sell, rent, or share your email address. That's more than a policy, it's our guarantee!