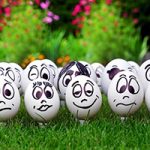 The Presence of Love
Unlike the other eleven "uncertain" signs described by Edwards, no one viewed the presence of love as evidence against God's work in the heart. Many, however, saw the presence of love in religious affections as proof they came from God. Love "is the chief of the graces of God's Spirit, and the life, essence and sum of all true religion; and that by which we are most conformed to heaven, and most contrary to hell and the devil." And given that "Satan cannot love…whose very nature is enmity and malice," they argued that the presence of love with religious affections must point to God as their source. [1]
Counterfeits of Excellent Things
But, "The more excellent anything is, the more will be the counterfeits of it." For instance, "There are many false diamonds and rubies, but who goes about to counterfeit common stones?" Satan imitates God's most important works. Thus, "there are perhaps no graces that have more counterfeits than love and humility, these being virtues wherein the beauty of a true Christian does especially appear." [2]
Religious Love Without Saving Grace
People can also love God's blessings for reasons unrelated to saving faith. Indeed, the great love expressed toward Christ by many during the Great Awakening came to nothing when the sound and fury died down and people were no longer exalted for having intense religious experiences. This is nothing new.
There may be strong affections of this kind without saving grace; as there were in the Galatians towards the Apostle Paul, when they were ready to pluck out their eyes and give them to him; although the apostle expresses his fear that their affections were come to nothing, and that he had bestowed upon them labour in vain" (Galatians 4:11, 15). [3]
Moreover, claims of love toward God may be insincere, or love for God's blessings with no true love for the person and character of God Himself.
Multiple "Uncertain" Signs Together
Just as a single "uncertain" sign, such as elevated affections, great effects on the body, or fluent religious talk does not give definitive evidence of God's work in the heart, so multiple uncertain signs at the same time do not give reliable evidence of God's work.
Consider sorrow for sin in Pharaoh at the sight of Egypt's destruction (Exodus 9:27), in Saul when confronted with the righteous mercy of David (1 Samuel 24:16-17; 26:1), or in Israel during her wilderness wandering (Numbers 14:39-41). Each, as temporary, gave no lasting evidence of a changed heart. Israel's gratitude at the parting of the Red Sea soon turned to bitter complaining (Psalm 106:12ff), while the "Stony-ground" hearers rejoiced at the Seed of the Sower, only to wither and fall away in the face of trouble or persecution (Matthew 13:20).
The shouts of "Hosanna!" at Christ's entry into Jerusalem reflected the many and varied affections of the crowd, including love, reverence, and admiration. Yet, the true nature of the affections appeared as they shouted for Christ's crucifixion. [4] In fact, when love is false, as arising from a false source, so also are the many affections that flow from that love.
As from true divine love flow all Christian affections, so from a counterfeit love in like manner naturally flow other false affections. In both cases, love is the foundation, and the other affections are the streams…if there be sweet water in the fountain, sweet water will thence flow out into those various channels; but if the water in the fountain be poisonous, then poisonous streams will flow out into all those channels." [5]
Deception Can Produce Religious Affections
A lie can produce responses that appear identical to those produced by the Spirit of God in true believers. For example, should someone terrified of God's judgment on sin be deceived to believe he is forgiven and the object of God's special love, he might experience the affections of joy, love, and gratitude at the news. "A person's heart on such an occasion should be raised up to the skies with transports of joy, and be filled with fervent affection to that imaginary God or Redeemer." [6] And while one falsely convinced his terminal cancer is cured may react in the same way as someone truly cured, or one falsely believing he has been saved from the fires of hell may exhibit a similar outward reaction of joy, gratitude, and zeal as one truly saved, their hearts will be different. The qualitative difference between affections produced by the Holy Spirit and those of the natural man is considerable, though it may not be readily discernible to the outside observer, at least in the short run. Appearances can be deceiving.
Conclusion
The presence of love and many affections at the same time, by themselves, cannot be trusted as definite signs of a true and redeeming work of God. As we draw closer to a look at what Edwards considers "distinguishing signs" of God's saving work on the heart, we turn next to explore how "joys following in a certain order" cannot be considered a certain sign of the Holy Spirit's work in a heart.
[1] BT, 73; Yale, 146.
[2] BT, 73; Yale, 146.
[3] BT, 74-75; Yale, 147.
[4] BT, 76; Yale, 149.
[5] BT, 78; Yale, 150-151.
[6] BT, 76-77; Yale, 149.
Click here to download a PDF of this article.
© 2017 Craig Biehl, author of God the Reason, The Box, The Infinite Merit of Christ, and Reading Religious Affections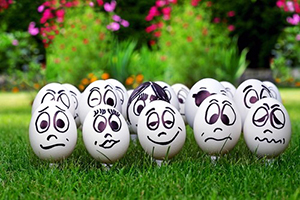 Yes, I Want a PDF of "Uncertain Signs Six and Seven: The Presence of Love and Many Affections at the Same Time"
We respect your privacy. We'll NEVER sell, rent, or share your email address. That's more than a policy, it's our guarantee!