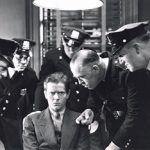 At long last we come to the twelve "distinguishing signs" or evidences of a true work of God in the heart of a believer. Edwards introduces the section with necessary and helpful qualifications. For instance, having warned his readers against presuming to know the hearts of others with certainty, he seeks to avoid the same error, while showing how our spiritual temperature influences our view of God's work in our own heart.
God Knows the Heart Perfectly
A proper humility and dependence on God for a right interpretation of reality must precede a right understanding of God's saving and sanctifying work in the heart. The ultimate and infallible judgment of the state of another professing believer's soul remains with God.
I am far from undertaking to give such signs of gracious affections as shall be sufficient to enable any certainly to distinguish true affection from false in others, or to determine positively which of their neighbors are true professors and which are hypocrites. In so doing, I should be guilty of that arrogance which I have been condemning. [1]
Edwards, of course, is not referring to those who deny the essential doctrines of Christianity or live a consistently scandalous life—clear evidences of unbelief. Rather, he speaks of supporters of the Awakening that speak well of the Bible, Christ, and the Gospel, claiming great experiences of God's grace, who enthusiastically call others to Christ. At the same time, God has provided that we may have complete assurance of salvation, and has given us "rules" to identify false teachers for our protection and to counsel others concerning their "spiritual and eternal state." [2]
Weak Grace and Weak Discernment
The twelve true signs, though evidence of God's work, are nonetheless insufficient "to enable those saints certainly to discern their own good estate who are very low in grace, or are such as have much departed from God and are fallen into a dead, carnal, and unchristian frame." [3] In mercy, God withholds the comfort of assurance from people in a "dead, carnal, and unchristian frame" and increases the fear of judgment to drive them back to Himself.
Moreover, saints in a carnal or worldly state cannot sufficiently discern true signs of gracious affections because "grace, being very small, cannot be clearly and certainly discerned and distinguished," [4] while, sin dulls spiritual insight. In other words, the evidence of God's work in the heart is meager and thus hard to find, while the spiritual eyes with which to see it are foggy and unable to see it clearly. The combination makes for a crisis of assurance.
Active Assurance
When we lack assurance, we need to pursue the means God has provided to grow in knowledge of His excellence, to transform the heart and strengthen assurance. And knowing truth, we need to apply it. "Assurance is not to be obtained so much by self-examination as by action." [5] Seeking the comfort of knowing we belong to God, purchased and saved by His grace and destined for heaven forever, while we ignore His commands and seek the bread that does not satisfy is folly. "It is not God's design that men should obtain assurance in any other way than by mortifying corruption, and increasing in grace, and obtaining the lively exercises of it." Scripture makes this clear.
Giving all diligence, add to your faith virtue; and to virtue knowledge; and to knowledge temperance; and to temperance patience; and to patience godliness; and to godliness brotherly kindness; and to brotherly kindness charity. For if these things be in you, and abound, they make you that ye shall neither be barren nor unfruitful in the knowledge of our Lord Jesus Christ. But he that lacketh these things is blind, and cannot see afar off, and hath forgotten that he was purged from his old sins. Wherefore the rather, brethren, give diligence to make your calling and election sure: for if ye do these things, ye shall never fall (2 Peter 1:5-10). [6]
In other words, be diligent to do the things that make you fruitful and build assurance. The rules God has given as "sure evidences of grace" are "certain and infallible," and every true saint has possessed and experienced them. Thus, if we lack assurance, the defect lies with us. [7]
No Silver Bullet
Edwards observed that people who based their assurance of salvation on visions, elevated affections, and supernatural experience¬—apart from saving faith in Christ—were the most difficult to convince of their error, and the least convinced by the "rules" Edwards lays down "to distinguish true and false affections." Nonetheless, God's grace can penetrate the hardest and most deceived hearts, while understanding these signs will help true believers "to detect false affections which they may have mingled with true," and be the means to become "more pure…like gold tried in the fire." [8]
The Need for Discernment
Edwards introduced The Religious Affections emphasizing the critical importance of discerning between the true and the false. We do well to revisit his motive for writing the treatise as we begin to examine the nature of true religious affections.
It is a hard thing to be a hearty zealous friend of what has been good and glorious in the late extraordinary appearances, and to rejoice much in it; and at the same time to see the evil and pernicious tendency of what has been bad, and earnestly to oppose that. But yet, I am humbly but firmly persuaded, we shall never be in the way of truth, nor go on in a way acceptable to God and tending to the advancement of Christ's kingdom, till we do so. [9]
Next, we turn to an examination of the first of Edwards' distinguishing signs.
[1] BT, 120; Yale, 193.
[2] Ibid.
[3] BT, 121; Yale, 193.
[4] BT, 121; Yale, 194.
[5] BT, 123; Yale, 195.
[6] Ibid.
[7] BT, 121; Yale, 194.
[8] BT, 124; Yale, 196-7.
[9] BT, 16; Yale, 85.
Click here to download a PDF of this article.
© 2017 Craig Biehl, author of God the Reason, The Box, The Infinite Merit of Christ, and Reading Religious Affections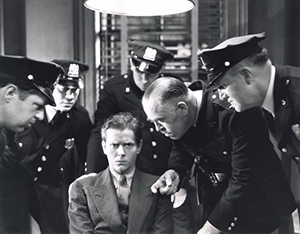 Yes, I Want a PDF of "Distinguishing Signs: Introduction and Qualifications"
We respect your privacy. We'll NEVER sell, rent, or share your email address. That's more than a policy, it's our guarantee!