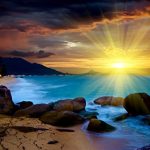 Saints love God, Jesus Christ, Scripture, and every work and way of God for their divine excellence. And since "Christian love is the fountain of all gracious affections," love of God's infinite greatness constitutes the ultimate foundation and source of true religious affections. Gratitude and a love of present and future benefits of salvation form a "secondary and consequential influence." [1]
Is Love to God Merely Self-love?
Some claim that since we do what makes us happy, and God's honor and the sight of His excellence make us happy, our love of God's glory is merely self-love because we are doing what makes us happy. But, how did God's perfections become pleasing in the first place? "A man must first love God, or have his heart united to Him, before he will esteem God's good his own, and before he will desire the glorifying and enjoying God as his happiness." [2]
Our happiness in watching those we love honored does not make our desire for happiness the cause of our love to them, as if the effect must be the cause. "It would be just as true to argue that, because a father begat a son, therefore his son certainly begat him." We rejoice in the success of our spouse or children because our love to them precedes our delight in their success. A person's love of God and delight in His attributes follows "a change made in the views of his mind, and relish of his heart, whereby he apprehends a beauty, glory, and supreme good, in God's nature." This "first draws his heart to Him, and causes his heart to be united to Him, prior to all consideration of his own interest or happiness." Seeking happiness in God follows love for God. [3]
Self-love Is Natural
Love of self and love for a benefit received is common to believers and unbelievers, alike, and does not require the indwelling Holy Spirit. "If ye love them that love you, what thank have ye? For sinners also love those that love them" (Luke 6:32). In fact, the devil smeared Job's love to God as no more than a love of God's blessings, knowing that such a "mercenary" love "is worthless in the sight of God" (Job 1:9-10). [4]
Gratitude and a False Love of God
We can be grateful to people we do not love, and angry toward people we love dearly. Consider how King Saul would thank David for sparing his life, yet remain David's enduring enemy. Israel sang God's praises when He delivered them from their troubles, but invariably they went astray. Nebuchadnezzar, a pagan king, thanked and praised God for restoring his kingdom after his humiliation. [5]
Self-love and natural gratitude may produce an apparent but unspiritual love of God. For instance, people may love a "false notion of God" that never judges sin and must always be good to them. Callousness to internal wickedness, with "no sense of the heinousness of sin as against God, and of the infinite and terrible opposition of the holy nature of God against it" may also generate a kind of love toward God. When people imagine "a God as suits them, and thinking God to be such an one as themselves, who favours and agrees with them, they may like Him very well and feel a sort of love to Him." [6]
Additionally, people may respond with "love" and gratitude to supposed revelations of God's favor, especially when fears of hell precede comforting Scripture promises that come to mind suggesting that God loves them, has forgiven them, and adopted them. But,
This good opinion of God was purchased and paid for in the distinguishing and infinite benefits they imagined they received from God: and they allow God to be lovely in Himself no otherwise that that He has forgiven them, and accepted them, and loves them above most in the world, and has engaged to improve all His infinite power and wisdom in preferring, dignifying, and exalting them, and will do for them just as they would have Him." [7]
Indeed, "Selfish proud man naturally calls that lovely that greatly contributes to his interest, and gratifies his ambition." [8] And when affections generated from a false presumption of God's favor produce greater affections, and this apart from saving faith, they reinforce the deception.
When their affections are raised, then they view those high affections, and call them great and wonderful experiences; and they have a notion that God is greatly pleased with those affections; and this affects them more; and so they are affected with their affections. And thus their affections rise higher and higher, until they sometimes are perfectly swallowed up: also self-conceit and a fierce zeal rise withal; and all is built like a castle in the air, on no other foundation but imagination, self-love, and pride." [9]
Exhilarating experiences can produce an unspiritual and false love toward God when the wonderful nature of the "discoveries" move the affections. But, "what they are principally taken and elevated with is not the glory of God, or beauty of Christ, but the beauty of their experiences." "They take more comfort in their discoveries than in Christ discovered." [10]
True Love
True love to God stands on the greatness of God apart from self-interest, "whereby He is in Himself lovely, or worthy to be loved, or the supreme loveliness of His nature." God as "infinitely excellent," as "infinite beauty, brightness, and glory itself," forms the object of the saint's love. One cannot love God without first loving God for who He is, for His beauty and excellence. [11] Loving God's benefits may accompany this love, but loving gifts is not the same as loving God.
The affections of false believers begin with presuming that God satisfies their self-interest and secondarily from considering God's excellence. [12] The true believer's affections start with God, while love of His blessings follow in priority.
They first rejoice in God as glorious and excellent in Himself, and then secondarily rejoice in the fact that so glorious a God is theirs. They first have their hearts filled with sweetness from the view of Christ's excellency, and the excellency of His grace and the beauty of the way of salvation by Him, and then they have a secondary joy in that so excellent a Saviour and such excellent grace are theirs. [13]
True Love and True Gratitude
True love forms the foundation of true gratitude and proceeds from "love to God for what He is in Himself." Natural gratitude to God arises first from the receipt of benefits, apart from a true love of God, while "the gracious stirrings of grateful affection to God, for kindness received, always are from a stock of love already in the heart." "The saint having seen the glory of God, and his heart being overcome by it and captivated with love to Him on that account…becomes tender and easily affected with kindnesses received." [14]
Moreover, the believer's gratitude also moves by God's goodness and grace as they reflect the beauty of His attributes. [15]
The first foundation of the delight he has in Christ, is His own beauty; He appears in Himself the chief among ten thousand and altogether lovely. The way of salvation by Christ is a delightful way to him, for the sweet and admirable manifestations of the divine perfections in it: the holy doctrines of the gospel, by which God is exalted and man abased, holiness honoured and promoted, sin greatly disgraced and discouraged, and free and sovereign love manifested, are glorious doctrines in his eyes, and sweet to his taste, prior to any conception of his interest in these things. [16]
"We love him, because He first loved us"
At first blush, 1 John 4:19 might appear to affirm that our love to God stems from mere self-interest and natural gratitude. On the contrary, the passage it context highlights that God set His love on us while we had no love for Him: "herein is love, not that we loved God, but that he loved us" (4:10). "That God loved us when we had no love to him, the apostle proves by this argument, that God's love to the elect is the ground of their love to Him." [17]
The saint's love to God is the fruit of God's love to them, as it is the gift of that love. God gave them a spirit of love to Him, because He loved them from eternity. And in this respect God's love to His elect is the first foundation of their love to Him, as it is the foundation of their regeneration, and the whole of their redemption. [18]
From His great love to us, God gave us a new heart to see and love His glory. Moreover, Christ redeeming sinners displays the beauty of God's perfections, the basis of our love to Him. The beauty of God's perfect holiness, justice, mercy, love, wisdom, and others, are most clearly seen in the person and redeeming work of Christ. Moreover, our love and gratitude flow from sight of God's moral perfection and excellence as they relate to our own sin and salvation. [19] Indeed, we love God because chose us, saved us, opened our spiritual eyes to see the beauty of His infinite excellence, and a heart to love Him for it.
Two Joys
False believers rejoice in the "privilege and happiness" they presume to have gained or will attain by the saving work of Christ and His excellent promises. But, a closer look reveals a joy and pride in being exalted above others, and great delight "in hearing how much God and Christ make of them. So that their joy is really a joy in themselves and not in God." [20] Believers, however, delight in God's great blessings, but love first the excellent and lovely "nature of the things of God…the spring of all their delights and the cream of all their pleasures…the joy of their joy." [21] First and foremost, true believers rejoice in God.
Up next: True religious affections stand on the moral excellence of God and divine things.
[1] BT, 165-6; Yale, 240.
[2] BT, 166; Yale, 240-1.
[3] BT, 166-7; Yale, 241.
[4] BT, 168; Yale, 242.
[5] BT, 169-70; Yale, 243-4. See Exodus 15, 2 Kings 5:15-18, and Daniel 4, respectively.
[6] BT, 170; Yale, 244-5.
[7] BT, 171; Yale, 245.
[8] BT, 171; Yale, 246.
[9] BT, 177-8; Yale, 252.
[10] BT, 177; Yale, 251-2.
[11] BT, 168; Yale, 242-3.
[12] BT, 172; Yale, 246.
[13] BT, 176; Yale, 250.
[14] BT, 173; Yale, 247.
[15] BT, 174; Yale, 248.
[16] BT, 176; Yale, 250.
[17] BT, 174-5; Yale, 249.
[18] BT, 175; Yale, 249.
[19] BT, 175; Yale, 249.
[20] BT, 176-7; Yale, 251.
[21] BT, 175; Yale, 249-50.
Click here to download a PDF of this article.
© 2017 Craig Biehl, author of God the Reason, The Box, The Infinite Merit of Christ, and Reading Religious Affections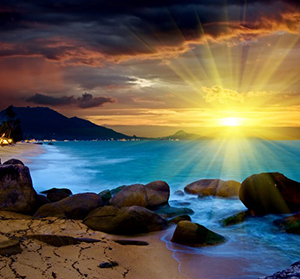 Yes, I Want a PDF of "Distinguishing Sign Two: Gracious Affections Stand on the Excellence of God, Apart from Self-Interest"
We respect your privacy. We'll NEVER sell, rent, or share your email address. That's more than a policy, it's our guarantee!