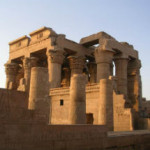 God knows everything and always does what is best with what He knows. "Oh, the depth of the riches both of the wisdom and knowledge of God! How unsearchable are His judgments and unfathomable His ways!" (Romans 11:33). Moreover, "If any of you lacks wisdom, let him ask of God, who gives to all men generously and without reproach, and it will be given to him" (James 1:5). God is generous with His gifts and gives us ample opportunities to gain wisdom, though often in ways we might not prefer or recognize. And so in our growing pains, we can sometimes resort to questioning God's wisdom in the very trials He uses to impart it.
Created and dependent on God for all things, however, we are unqualified to question God's wisdom in our circumstances. We lack the complete knowledge of how our troubles fit into the greater tapestry of God's perfect purposes. We know that "all things work together for our good" and that God uses difficulties to not only give us wisdom, but to refine our faith and increase our hope. Yet, our insight and objectivity are often greater looking back than when we struggle in the pain and confusion of a trial.
Think About Joseph
For example, when Joseph found himself in difficult circumstances, did he immediately understand God's purpose when his brothers sold him into slavery, or when he was thrown in prison on the false charges of a wicked woman? Was Joseph thrilled with his future at that point? Scripture does not tell us, though personal experience gives reason to doubt that he was entirely thrilled. But, whatever his faith and attitude might have been, Joseph did not fully understand God's wisdom in sending him to Egypt until he became second to Pharaoh and the savior of Jacob and the twelve tribes of Israel. Joseph came to understand that what his brothers meant for evil, "God meant for good" (Genesis 50:20). And from our present vantage point, we now know that God used Joseph to save the family line through which the Messiah would come.
Think About Moses
Raised in Pharaoh's court, Moses lived in the splendor of the best Egypt had to offer. Yet the would-be deliverer was forced to run for his life after he murdered an Egyptian. As a fugitive, Moses was reduced to tending sheep in the wilderness, a far cry from his glory in Egypt. In fact, ten years later he was still tending sheep. Twenty years later? More sheep. Thirty years? Still more sheep. Not until after forty years did God command the now reluctant deliverer to return to Egypt.
When, then, did Moses understand God's wisdom in his wilderness experience? After ten, twenty, or thirty years? More likely Moses did not understand God's wisdom in his forty year detour until he led an even larger flock of sheep out of Egypt into the wilderness for forty more years, with sheep that could complain, worship idols, and throw stones. His earlier wilderness training prepared him well, but he likely did not understand the value or God's purpose in his education as a shepherd until he had to put it to use.
Think About the Road to Golgotha
Consider the mourners lining the road to Golgotha. How many understood God's purpose in Christ's painful journey to the cross? How many knew that His suffering was the greatest display of God's glory and the means of their own salvation and exaltation? Looking back, when the clouds cleared and the tomb lay empty, many would come to understand God's purpose in it all. Yet, few, if any, grasped the importance and meaning of what they observed that day.
When all is said and done, God has given us all we need to trust His perfect wisdom in Scripture, in the testimony of His creation, and most clearly in the person and saving work of Jesus Christ. So when the day grows dark and the arrows begin to fly, we need not wait for hindsight to trust Him. God's wisdom is always perfect in our imperfect circumstances.
Click here to download a PDF of this article.
Yes, I Want a PDF of "God's Perfect Wisdom in Our Imperfect Circumstances"
We respect your privacy. We'll NEVER sell, rent, or share your email address. That's more than a policy, it's our guarantee!