Welcome to Pilgrim's Rock. Our resources are designed to strengthen your faith and encourage your comfort and joy in Christ through a clear presentation of the infinite excellence of God and the Gospel of Jesus Christ. Our desire is that you be captivated by His glory and immune to the unreasonable arguments of unbelief.
We are blessed and privileged to assist you along the way. May God bless you as you grow in your love and knowledge of Him.
In our glorious Savior,
The Pilgrims at Pilgrim's Rock
Mission & Vision
Pilgrim's Rock exists to build strong faith, comfort, and joy in Christ by teaching the infinite excellence of God and the Gospel, the reasonableness of faith, and the irrationality of unbelief. We produce biblically based courses, books, and other written, audio and visual content to that end.
Exalting the infinite excellence of God and protecting you and your children against unbelief.
Craig Biehl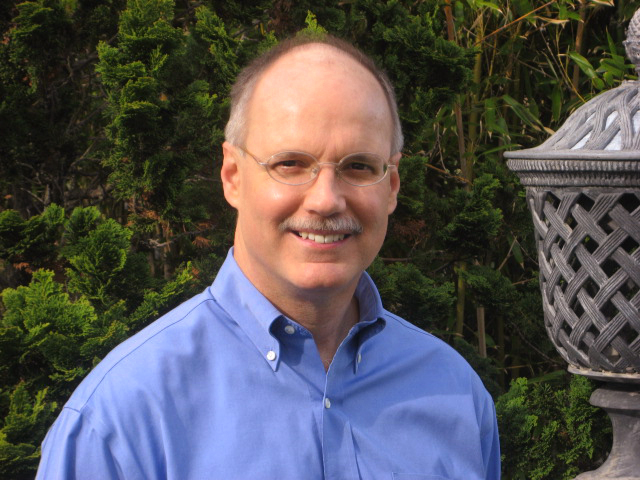 Two years after graduating from university Craig's life was turned right-side up from a view of the infinite excellence of Jesus Christ and the Gospel as revealed in Scripture. He now writes on various theological topics, including apologetics, the theology of Jonathan Edwards, the infinite excellence and beauty of God, and the Christian life. He recently launched Pilgrim's Rock to develop courses and other material to boost the believers' joy, comfort, and faith in Christ and Scripture, and to nurture in believers and their children a God-honoring and intellectually defensible worldview that can survive and thrive in the face of sophisticated attacks of unbelief. In addition to other theology and Bible courses, Craig has taught the Unbreakable Faith course at the seminary, college, church youth and adult Sunday school level. Craig received his AB in economics from Cal Berkeley, MBA from UCLA Anderson School of Management, ThM from Dallas Theological Seminary, and PhD in Systematic Theology from Westminster Theological Seminary. He and his wife Angelica (herself homeschooled by faithful, believing parents) minister in Pennsylvania, where they are happy to be redeemed in Christ, to whom they owe all things, and apart from whom they are nothing.
Doctrinal Statement
The following statement of faith represents the doctrinal understanding of the leadership of Pilgrim's Rock. "In essentials, unity; in non-essentials, liberty; in all things, charity."
WE BELIEVE the 66 books of the Bible to be the inspired, infallible and inerrant Word of God, our only rule for faith and practice (2 Tim.3:16-17; 2 Peter 1:21). We hold to the Chicago Statement on Biblical Inerrancy.
WE BELIEVE in the Trinity; in one God, eternally existing in three persons: God the Father, God the Son, and God the Holy Spirit; each equal in being, power and glory (Matt. 28:19; John 6:27; Heb. 1:8; Acts 5:3-4).
WE BELIEVE that God directly, immediately, and from nothing created the heavens and the earth by the Word of His power, including all life "after its own kind," and that macro-evolution is unbiblical and scientifically impossible (Gen. 1, 2; Col. 1:16-17; John 1:3).
WE BELIEVE in the existence and personality of Satan, a created and fallen angel. He is the "father of lies," the first source of moral evil in the universe, the deceiver and destroyer of people, and arch enemy of God. He is destined to eternal suffering in the lake of fire in accordance with the perfect justice of God (Matt. 4:1-3; 2 Cor. 4:4; Rev. 20:10).
WE BELIEVE that man was created holy, in the image and likeness of God, and that he stood as the representative of the human race in his trial of obedience in the Garden of Eden. When Adam sinned, the entire human race fell with him, inherited a sin nature, and became alienated from God. All people are born with a sinful nature and of themselves are entirely unable to remedy their lost condition (Gen. 1:26-27; Rom. 3:22-23; 5:10-19; Eph. 2:1-3, 12).
WE BELIEVE in the Lord Jesus Christ, the second person of the Trinity, who condescended from heaven to take upon Himself a human nature and body to be a sufficient substitute and sacrifice for sinful humanity. In His incarnation He was conceived by the Holy Spirit and born of a virgin. He led a perfect life and therefore satisfied the positive requirements of God's unchanging and strict justice, and willingly died on the cross on behalf of sinners to pay the penalty required by God's justice for their sin. He rose bodily from the dead and will return to earth in great glory to judge mankind (Matt. 25:31-46; John 1:1-3, 29; 3:16; Luke 24:36-43; John 14:1-3, 2 Cor. 5:21).
WE BELIEVE that salvation is by grace through faith alone, that the best of human works are unable to merit eternal life, and that God's justice will not grant eternal life without a perfect righteousness, the righteousness imputed to believers united to Christ by faith. United to Christ by faith, believers are declared righteous because they legally possess the perfect righteousness of Christ credited to them. Moreover, they possess new life in Christ by virtue of the Holy Spirit indwelling them and imparting His character in and through them. Believers, though imperfect and subject to indwelling sin in their earthly existence, are nonetheless delivered from the penalty and governing power of sin, and will ultimately be delivered from the very presence of sin (Rom. 3:24; Eph. 2:8-9; John 10:27-28; 1 John 5:13; Rev. 20:11-21:8).
WE BELIEVE that all who place their faith in Christ as their Savior are born from above by action of the Holy Spirit and are eternally secure in Christ (John 10:28-29; Rom. 8:35-39; Phil.1:6).
WE BELIEVE in the Church as the body and bride of Jesus Christ, whose purpose is to worship, pray, fellowship, teach, witness of Christ, and observe the ordinances of her Lord which are baptism and the observance of the Lord's Supper (Eph. 5:25-32; Matt. 28:20; 1 Cor. 11:23-24).
WE BELIEVE that the pattern seen in the "Church which is His Body" should be duplicated or manifested in the local Church, the local assemblies of believers, called together by the Holy Spirit for the purpose of working together to accomplish God's will in a given locality (Acts 2:41-47; Rom. 16:5).
WE BELIEVE that the Holy Spirit seals, baptizes, indwells and regenerates all believing sinners at the moment of conversion, and that He sovereignly gives every Christian at least one spiritual gift for service and the edification of the body and not the individual (1 Cor. 12:13; 1 Pet. 4:10; Eph. 1:13; John 3:1-8; Titus 3:5; 1 Cor. 14:22; Heb. 2:4).
WE BELIEVE that God created all people to live in loving fellowship with Him and that they possess a soul that will live on eternally. Those reconciled to the God of the Bible through saving faith will live on eternally after earthly death in ever-increasing joy and bliss in the presence of God, while those who willfully reject God and His offer of salvation through Christ will be separated from God forever and subject to eternal torments in hell (Matt. 25:32-41, 18:9-11; 2 Pet. 2:1-10; Rev. 20:11-15, 21:6-8). We believe in the bodily, personal, and imminent return of Jesus Christ to judge the earth and setup His kingdom (1 Thess. 4:13-18; Matt. 25:31-46; Rev. 19:11-21, 22:12).
The above doctrinal summary and the proof texts listed are selective and not exhaustive of the entirety of Christian truth found in the Scriptures.
News & Events
Featured In…
Radio Interviews
Television Interviews