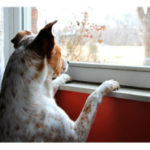 In the previous post we considered "no hope" as the words behind a broken spirit, the two words that carry such unbearable darkness that no one can withstand their power. We compared wishful thinking to the assurance of Christian hope, and saw that hope can be false, uncertain, or certain according to the ability and will of hope's object to fulfill it. The certainty of Christian hope stands on the infinite excellence of God, with the Father, Son, and Holy Spirit as its creator, purchaser, and guarantor. We turn now to the importance and cultivation of a healthy Christian hope.
The Command to Hope
Like Faith, God tells us to have hope, while a lack of hope may stem from ignorance, a lack of attention to God and His promises, or unbelief. "O Israel, hope in the LORD, from this time forth and forever" (Psalm 131:3). "My soul, wait in silence for God only, for my hope is from Him" (Psalm 62:5). "Instruct those who are rich in this present world not to be conceited or to fix their hope on the uncertainty of riches, but on God, who richly supplies us with all things to enjoy" (1 Timothy 6:17). "Therefore, gird your minds for action, keep sober in spirit, fix your hope completely on the grace to be brought to you at the revelation of Jesus Christ" (1 Peter 1:13).
The Nurture of Hope
As believers, we can easily fall prey to discouragement in a world of bad news and blasphemy of the excellence of Christ and the Gospel. But, despite our difficulties and bouts of gloom, we can't afford to neglect Scripture, prayer, worship, fellowship, and ministry to others, because hope grows by an active love and pursuit of God in these things. Like faith and assurance, hope must be cultivated: "And we desire that each one of you show the same diligence so as to realize the full assurance of hope until the end" (Hebrews 6:11). Perseverance and Bible study strengthen hope, "For whatever was written in earlier times was written for our instruction, that through perseverance and the encouragement of the Scriptures we might have hope" (Romans 15:4).
"Therefore having been justified by faith, we have peace with God through our Lord Jesus Christ, through whom also we have obtained our introduction by faith into this grace in which we stand; and we exult in hope of the glory of God. And not only this, but we also exult in our tribulations, knowing that tribulation brings about perseverance; and perseverance, proven character; and proven character, hope; and hope does not disappoint, because the love of God has been poured out within our hearts through the Holy Spirit who was given to us" (Romans 5: 1-5).
The more we know and love the infinite excellence of God in Christ, the more we long to be with Him where the beauty of His holiness shines the brightest. And the more we hope for heaven and His appearing, the more we will honor and obey Him, for a healthy hope not only produces comfort, joy, service, and prayer, it motivates faithfulness and purity. "The hope of the righteous is gladness" (Proverbs 10:28). "Give preference to one another in honor; not lagging behind in diligence, fervent in spirit, serving the Lord; rejoicing in hope, persevering in tribulation, devoted to prayer" (Romans 12:12). "We know that when He appears, we shall be like Him, because we shall see Him just as He is. Everyone who has this hope fixed on Him purifies himself, just as He is pure" (1 John 3:2b-3). And as our hope encourages these things, so our diligence in them increases our hope.
"For God is not unjust so as to forget your work and the love which you have shown toward His name, in having ministered and in still ministering to the saints. And we desire that each one of you show the same diligence so as to realize the full assurance of hope until the end, that you may not be sluggish, but imitators of those who through faith and patience inherit the promises. For when God made the promise to Abraham, since He could swear by no one greater, He swore by Himself, saying, "I will surely bless you, and I will surely multiply you." And thus, having patiently waited, he obtained the promise. For men swear by one greater than themselves, and with them an oath given as confirmation is an end of every dispute. In the same way God, desiring even more to show to the heirs of the promise the unchangeableness of His purpose, interposed with an oath, in order that by two unchangeable things, in which it is impossible for God to lie, we may have strong encouragement, we who have fled for refuge in laying hold of the hope set before us. This hope we have as an anchor of the soul, a hope both sure and steadfast and one which enters within the veil, where Jesus has entered as a forerunner for us" (Hebrews 6:10-20).
Therefore, as the storm clouds gather we need not despair, for our hope will soon be realized by eternal joy in the presence of Christ. Until then, we serve Christ and His body and seek that others may know Him, even as we grow in the comfort of His promises, the joy of His soon appearing, and the infinite bliss of being with Him forever. Amen.
Scripture taken from the NEW AMERICAN STANDARD BIBLE, © Copyright The Lockman Foundation 1960, 1962, 1963, 1968, 1971, 1972, 1973, 1975, 1977, 1988, 1995. Used by permission.
Click here to download a PDF of this article.
© 2016 Craig Biehl, author of God the Reason, The Box, The Infinite Merit of Christ, and Reading Religious Affections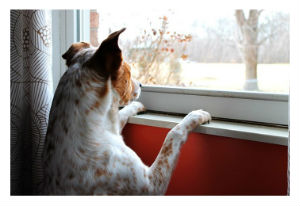 Yes, I Want a PDF of "Two Unbearable Words: The Nature of Christian Hope (Part 2 of 2)"
We respect your privacy. We'll NEVER sell, rent, or share your email address. That's more than a policy, it's our guarantee!