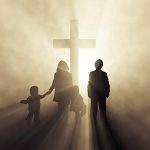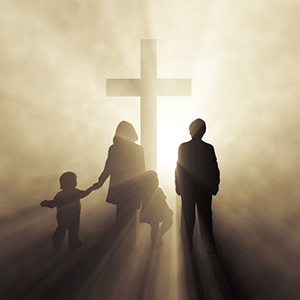 In the previous article we examined Edwards' second distinguishing sign, "the supreme excellency of divine things as they are in themselves," comprising the "first objective ground of all holy affections." Sign three goes a step further to show that holiness comprises the beauty of God and divine things. [1] "A love to divine things for the beauty and sweetness of their moral excellency, is the first beginning and spring of all holy affections." [2]
Moral Good and Evil Versus Natural Good and Evil
To explain this all-important sign, Edwards begins by distinguishing moral versus natural good and evil. Moral evil is sin, that which is "against duty and contrary to what is right," while moral good conforms with duty and what is right. Natural evil is that which is contrary to nature, such as pain, suffering, and disgrace, while natural good is that which is in harmony with nature, such as pleasure, honor, and strength. Natural good and evil are unrelated to a moral standard of right or wrong, while moral good and evil are "more immediately seated in the heart or will." [3] In fact, moral evil only exists in the will of created beings.
Holiness Is Moral Excellence
Holiness constitutes the moral goodness of God, "His purity and beauty as a moral agent, comprehending all His moral perfections, His righteousness, faithfulness, and goodness." Additionally, "Holiness comprehends all the true virtue of a good man, his love to God, his gracious love to men, his justice, his charity and bowels of mercies, his gracious meekness and gentleness; all other true Christian virtues that he has, belong to his holiness." [4]
Holiness Is the Beauty of Natural Good
Natural attributes are only good and beautiful as far as they are holy. For instance, angels and demons possess great strength and influence (natural good), but angels are lovely as morally good, while demons are contemptible as morally evil. The same applies to the power of earthly rulers and the natural attributes of every human being. The natural good of great strength, knowledge, or any natural attribute is beautiful with holiness, but hateful without it. [5]
The Beauty of God's Natural and Moral Attributes Is Holiness
In the same way, God's holiness renders His natural perfections beautiful, including His power, perfect knowledge, self-existence, omnipresence, immutability, and "His awful and terrible majesty." [6] Holiness adorns every perfection of God with beauty. "It is the glory of God's wisdom that it is a holy wisdom, and not a wicked subtlety and craftiness. This makes His majesty lovely, and not merely dreadful and horrible, that it is a holy majesty. It is the glory of God's immutability that it is a holy immutability, and not an inflexible obstinacy in wickedness." [7]
Holy Love
Since saints love God first and foremost for who He is—for His infinite excellence—and as holiness comprises the beauty of every attribute of God, the essence of love to God consists of a love of His holiness.
A true love to God must begin with a delight in His holiness, and not with a delight in any other attribute; for no other attribute is truly lovely without this, and no otherwise than as…it derives its loveliness from this; and therefore it is impossible that other attributes should appear lovely, in their true loveliness, until this is seen; and it is impossible that any perfection of the divine nature should be loved with true love until this is loved. [8]
Of course, believers exult in every attribute of God, including His infinite power and knowledge, His transcendence above and beyond all things, His eternal existence and omnipresence, etc. Yet, holiness comprises their beauty. Unbelievers may fear and even marvel at the power of God, especially when they presume it only exits for their good. They may tremble at God's fearful justice and know that God is holy. Yet, apart from the new heart and spiritual sense that comes with saving faith in Christ, they remain blind to their beauty of God's perfections as holy. "They that do not see the glory of God's holiness cannot see anything of the true glory of His mercy and grace: they see nothing of the glory of those attributes as excellencies of God's nature…though they may be affected with them and love them, as they concern their interest." [9]
Spiritual blindness, then, does not mean that someone cannot understand the words of Scripture or the meaning of the Gospel. Many unbelievers can easily explain Christian truth and write Bible commentaries. Rather, spiritual blindness loves darkness, regards the Gospel as foolish, and views the beauty of God's holy perfections as unseemly. The spiritually blind cannot see the beauty of holiness and therefore cannot see the beauty of God and the Gospel.
Holiness Makes Divine Things Beautiful
Holiness comprises the beauty of "saints or holy ones; it is the moral image of God in them which is their beauty; and that is their holiness." Scripture is beautiful as holy. "Thy word is very pure: therefore thy servant loveth it" (Psalm 119:140).
The law of the LORD is perfect, converting the soul: the testimony of the LORD is sure, making wise the simple. The statutes of the LORD are right, rejoicing the heart: the commandment of the LORD is pure, enlightening the eyes. The fear of the LORD is clean, enduring for ever: the judgments of the LORD are true and righteous altogether (Psalm 19:7-9).
Christ is "the chief among ten thousand and altogether lovely, even in that He is the holy one of God" (Acts 3:14). "The beauty of His divine nature, of which the beauty of His human nature is the image and reflection, also primarily consists in His holiness." [10]
The Gospel radiates "the holy beauty of God and Jesus Christ. Herein consists the spiritual beauty of its doctrines, that they are holy doctrines or doctrines according to godliness. And herein consists the spiritual beauty of the way of salvation by Jesus Christ, that it is so holy a way." So also Heaven: "Herein chiefly consists the glory of heaven, that it is the holy city, the holy Jerusalem, the habitation of God's holiness and so of His glory" (Isaiah 63:15). "It is primarily on account of this kind of excellency that the saints love all these things." [11]
The Natural Man Cannot See and Love the Beauty of Holiness
The natural man can see and comprehend the moral and natural attributes of God and be emotionally moved by them, yet "this is no certain sign of grace" or evidence of God's saving work in the heart. Unbelievers can "sense" the "the awful greatness and terrible majesty of God," and understand that God is "perfectly just and righteous and true and that He is a holy God, of purer eyes than to behold evil, who cannot look on iniquity." Yet, they remain "entirely blind to the beauty of His moral perfection, and have nothing of that spiritual taste which relishes this divine sweetness." [12]
On Judgment Day they will see "the wonderful manifestations of His infinite goodness and free grace to the saints," and "nothing will be hid from their eyes," except "the beauty of these moral attributes, and that beauty of the other attributes which arises from it." [13] The natural man may appreciate God's natural attributes and even His moral attributes of love, mercy, and goodness, but only as they suit self-interest, not for the beauty of their moral excellence.
A Holy Nature Loves Holiness
Born-again believers have a new sense or "divine spiritual taste," entirely different than any natural sense of the mind, "as tasting is diverse from any of the other five senses." By this sense saints perceive what unbelievers cannot—the beauty of holiness. [14] Thus, believers and unbelievers display their respective natures by what they relish. By the power of the Holy Spirit, saints perceive and love the "goodness and excellency of holy things…for their holiness." This "captivates their hearts, and delights them above all things." [15] Angels in heaven cry "holy, holy, holy" (Isaiah 6:3), while saints sing of God's holy excellence (Revelation 4:8). And until we arrive at our heavenly home, we delight in God's moral purity and perfection (Psalm 97:11-12). [16]
A Heart Exam
Edwards concludes the section with a challenge to all who would profess faith in Christ, and more particularly to many supporters of the Awakening who trusted and reveled in the intensity of their experiences.
By this, you may examine your love to God, and to Jesus Christ, and to the Word of God, and your joy in them, and also your love to the people of God, and your desires after heaven; whether they be from a supreme delight in this sort of beauty, without being primarily moved by your imagined interest in them, or expectations from them. There are many high affections, great seeming love and rapturous joys, which have nothing of this holy relish belonging to them. [17]
"The grace of God may appear lovely two ways; either as…that which greatly serves my interest, and so suits my self-love; or as…a beautiful good in itself, and part of the moral and spiritual excellency of the divine nature." In the latter sense, "true saints have their hearts affected, and love captivated, by the free grace of God." [18] We properly rejoice with deep gratitude for God's many blessings, but first of all, we love the holy beauty of the One who gives them.
[1] BT, 182; Yale, 256.
[2] BT, 179; Yale, 253-4.
[3] BT, 180-1; Yale, 254-5.
[4] BT, 181; Yale, 255-6.
[5] BT, 183; Yale, 257.
[6] BT, 181; Yale, 255.
[7] BT, 183; Yale, 257.
[8] BT, 183; Yale, 257-8.
[9] BT, 183; Yale, 258.
[10] BT, 184; Yale, 258-9.
[11] BT, 184-5; Yale, 259.
[12] BT, 189; Yale, 263.
[13] BT, 190; Yale, 264.
[14] BT, 185-6; Yale, 259-60.
[15] BT, 188; Yale, 262.
[16] BT, 187; Yale, 261-2.
[17] BT, 188; Yale, 262.
[18] BT, 188; Yale, 262-3.
Click here to download a PDF of this article.
© 2017 Craig Biehl, author of God the Reason, The Box, The Infinite Merit of Christ, and Reading Religious Affections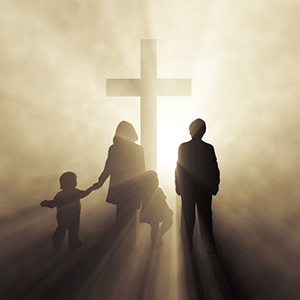 Yes, I Want a PDF of "Distinguishing Sign Three: Gracious Affections Are Founded on the Beauty of Holiness"
We respect your privacy. We'll NEVER sell, rent, or share your email address. That's more than a policy, it's our guarantee!