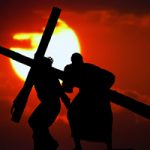 In addition to giving a sense of the beauty of God's holiness and all that flows from it, the indwelling Holy Spirit conforms us to the character of our Savior. True religious affections "naturally beget and promote such a spirit of love, meekness, quietness, forgiveness and mercy, as appeared in Christ." [1]
The Christian Demeanor
Scripture says a great deal about the manner of a true believer. "Blessed are the meek: for they shall inherit the earth" (Matthew 5:5-9). "Love is patient, love is kind, and is not jealous; love does not brag and is not arrogant, does not act unbecomingly; it does not seek its own, is not provoked, does not take into account a wrong suffered" (1 Corinthians 13:4-5 NAS). "But the fruit of the Spirit is love, joy, peace, longsuffering, gentleness, goodness, faith, meekness, temperance: against such there is no law" (Gal 5:22-23). "Put on therefore, as the elect of God, holy and beloved, bowels of mercies, kindness, humbleness of mind, meekness, longsuffering; forbearing one another, and forgiving one another, if any man have a quarrel against any: even as Christ forgave you, so also do ye" (Colossians 3:12-13). "The wisdom that is from above is first pure, then peaceable, gentle, and easy to be intreated, full of mercy and good fruits, without partiality, and without hypocrisy" (James 3:17). [2]
Love, Meekness, Quietness, Forgiveness, and Mercy Characterized Christ
"Take my yoke upon you, and learn of me; for I am meek and lowly in heart: and ye shall find rest unto your souls. (Matthew 11:29). "Say to the daughter of Zion, 'Behold your King is coming to you, gentle, and mounted on a donkey, even on a colt, the foal of a beast of burden.'" (Matthew 21:5 NAS). [3] And nowhere did Christ display His demeanor more clearly than in His willing and quiet submission to the cross.
God Seeks to Make Us Like Christ
"For whom he did foreknow, he also did predestinate to be conformed to the image of his Son, that he might be the firstborn among many brethren" (Romans 8:29). "And as we have borne the image of the earthy, we shall also bear the image of the heavenly" (1 Corinthians 15:49). "But we all, with open face beholding as in a glass the glory of the Lord, are changed into the same image from glory to glory, even as by the Spirit of the Lord" (2 Corinthians 3:18). In Christ, we "have put on the new man, which is renewed in knowledge after the image of him that created him" (Colossians 3:10).
Christians Reflect the Character of Christ
While we remain imperfect this side of glory, "Christians who shine by reflecting the light of the Sun of Righteousness shine with the same sort of brightness, the same mild, sweet, and pleasant beams." "A Christian spirit is Christ's mark that he sets upon the souls of his people; His seal in their foreheads, bearing his image and superscription." [4] "And in this respect the church is clothed with the sun, not only by being clothed with His imputed righteousness, but also by being adorned with his graces." [5] United to Christ by faith, we possess the two-fold righteousness of Christ—His imputed righteousness by which we are justified, and His imparted righteousness by which the Holy Spirit produces Christ's character within us.
"The Spirit that descended on Christ when he was anointed of the Father, descended on him like a dove. The dove is a noted emblem of meekness, harmlessness, peace and love. But the same Spirit that descended on the Head of the church descends to the members." [6] "And because ye are sons, God hath sent forth the Spirit of his Son into your hearts, crying, Abba, Father" (Galatians 4:6). But, "if any man have not the Spirit of Christ, he is none of his" (Romans 8:9). In fact, the terms meek and godly are used as synonyms in contrast to the wicked. "The LORD lifteth up the meek: he casteth the wicked down to the ground" (Psalm 147:6; see also 37:10-1). [7]
God honors the childlike humility of saving faith. "Verily I say unto you, except ye be converted, and become as little children, ye shall not enter into the kingdom of heaven. Whosoever therefore shall humble himself as this little child, the same is greatest in the kingdom of heaven" (Matthew 18:3-4). Christ so identifies humility with the manner of His saints that He calls us His "little children" (John 13:33).
Objection: Spiritual Warfare Requires Strength and Boldness for Christ
True, but what constitutes Christian strength and boldness?
It is an exceeding diverse thing from a brutal fierceness, or the boldness of beasts of prey. True Christian fortitude consists in strength of mind, through grace, exerted in two things; in ruling and suppressing the evil and unruly passions and affections of the mind; and in steadfastly and freely exerting and following good affections and dispositions, without being hindered by sinful fear or the opposition of enemies. [8]
Edwards observed in a number of vigorous supporters of the Awakening that "the passions that are restrained and kept under, in the exercise of this Christian strength and fortitude, are those very passions that are vigorously and violently exerted in a false boldness for Christ." [9] "The strength of the good soldier of Jesus Christ appears in nothing more than in steadfastly maintaining the holy calm, meekness, sweetness, and benevolence of his mind, amidst all the storms, injuries, strange behaviour, and surprising acts and events of this evil and unreasonable world." [10]
Christ provides the supreme example of strength and boldness in His suffering at the hands of wicked and vicious enemies.
How did He show His holy boldness and valour at that time? Not in the exercise of any fiery passions; not in fierce and violent speeches, vehemently declaiming against the intolerable wickedness of opposers, giving them their own in plain terms: but in not opening His mouth when afflicted and oppressed, in going as a lamb to the slaughter, and, as a sheep before his shearers is dumb, not opening his mouth; praying that the Father would forgive His cruel enemies because they knew not what they did; not shedding others' blood, but with all-conquering patience and love shedding His own. [11]
In contrast, much of what passes for Christian "boldness" may be nothing more than pride. Some may oppose and willingly bear the scorn of a wicked culture because their peers admire them for it. The spiritually prideful seek "distinction and singularity; and so oftentimes to set themselves at war with those that they call carnal, that they may be more highly exalted among their party." [12] Thus, "to maintain their interest in the love of godly men, they will suffer much." [13]
Moreover, true Christian boldness has the courage and humility to admit failure before enemies, showing "vastly greater evidence of holy boldness than resolutely and fiercely confronting opposers." [14]
Objection: Christians Should Have Zeal for Christ
True, but Christian zeal is a "sweet" flame of "divine love or Christian charity, which is the sweetest and most benevolent thing that is, or can be, in the heart of man or angel." Further, "nothing in a true Christian zeal…is contrary to that spirit of meekness, gentleness, and love, that spirit of a little child, a lamb and dove, that has been spoken of; but is entirely agreeable to it, and tends to promote it." [15] The same Holy Spirit that produces the amiable "fruits of the Spirit" produces godly zeal.
Forgiveness, Love, and Mercy Belong to the Character of Every Christian
God commands us to forgive our debtors (Matthew 6:12), even "seventy times seven" times (Matthew 18:21-22). "For if ye forgive men their trespasses, your heavenly Father will also forgive you: But if ye forgive not men their trespasses, neither will your Father forgive your trespasses" (Matthew 6:14-15).
True believers love God and others. "He that hath my commandments, and keepeth them, he it is that loveth me" (John 14:21). By this we not only follow Christ's example, but give assurance to our heart and to others that we are indeed Christians. "Beloved, let us love one another: for love is of God; and every one that loveth is born of God, and knoweth God. He that loveth not knoweth not God; for God is love" (1 John 4:7-8). "My little children, let us not love in word, neither in tongue; but in deed and in truth. And hereby we know that we are of the truth, and shall assure our hearts before him" (1 John 3:18-19). "If a man say, I love God, and hateth his brother, he is a liar" (1 John 4:20). "If we love one another, God dwelleth in us, and his love is perfected in us. Hereby know we that we dwell in him, and he in us, because he hath given us of his Spirit" (1 John 4:12-13). [16]
And, saints are merciful and generous (Psalm 37:21). "Blessed are the merciful: for they shall obtain mercy" (Matthew 5:7). "Pure religion and undefiled before God and the Father is this, to visit the fatherless and widows in their affliction, and to keep himself unspotted from the world" (James 1:27). "But whoever has the world's goods, and beholds his brother in need and closes his heart against him, how does the love of God abide in him?" (1 John 3:17 NAS). [17]
Proper Evidence
To conclude, a tree is known by its fruit, and not by uncertain signs of an uncertain origin, such as testimonies of visions and extraordinary experiences.
Ministers, and others, have no warrant from Christ to encourage persons that are of a contrary character and behaviour to think they are converted, because they tell a fair story of illuminations and discoveries. In so doing, they would set up their own wisdom against Christ's, and judge against that rule by which Christ has declared all men should know his disciples. [18]
The character of Christ displayed in us provides a more reliable evidence of true faith in Christ.
Next up: Gracious affections "soften the heart."
Scriptures marked NAS are taken from the NEW AMERICAN STANDARD BIBLE®, copyright© 1960, 1962, 1963, 1968, 1971, 1972, 1973, 1975, 1977, 1995 by The Lockman Foundation. Used by permission.
[1] BT, 272; Yale, 344-5.
[2] BT, 272-3; Yale, 345-6.
[3] BT, 273-4; Yale, 346-7.
[4] BT, 274; Yale, 347.
[5] BT, 275; Yale, 347.
[6] BT, 275; Yale, 348.
[7] BT, 276; Yale, 349.
[8] BT, 277; Yale, 350.
[9] BT, 277-8; Yale, 350.
[10] BT, 278; Yale, 350.
[11] BT, 278-9; Yale, 351.
[12] BT, 279; Yale, 352.
[13] Shepard, Parable of the Ten Virgins, 285; quoted in BT, 280, footnote; Yale, 352, footnote 7.
[14] BT, 280; Yale, 352.
[15] BT, 280; Yale, 352-3.
[16] See also John 13:34-5, 15:17; 1 John 1:2:9-10, 3:14, 23; 4:12-13.
[17] See also Psalm 37:26, 112:9; Proverbs 14:31, Jeremiah 22:16, Hosea 6:6.
[18] BT, 284; Yale, 356.
Click here to download a PDF of this article.
© 2017 Craig Biehl, author of God the Reason, The Box, The Infinite Merit of Christ, and Reading Religious Affections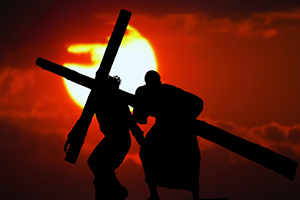 Yes, I Want a PDF of "Distinguishing Sign Eight: Gracious Affections Produce a Christ-Like Demeanor"
We respect your privacy. We'll NEVER sell, rent, or share your email address. That's more than a policy, it's our guarantee!