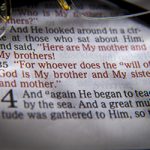 In the previous article we saw how Christian works provide the greatest evidence of saving faith to our own conscience. We turn now to see that holy practice "confirms and crowns all other signs of godliness," [1] that it forms the proper and best evidence of every grace the Holy Spirit gives to the believer in Christ. [2]
True and Saving Knowledge of God
As we have already seen, obedience to God gives evidence of a saving knowledge of God. "By this we know that we have come to know Him, if we keep His commandments. The one who says, 'I have come to know Him,' and does not keep His commandments, is a liar, and the truth is not in him" (1 John 2:3-4 NAS). Indeed, knowledge of God without love and honor to God brings God's judgment (Rom. 1:18ff.)
Repentance
Christian works of obedience accompany and give evidence of true repentance, faith in Christ, and belief and embracing of the truth. Believers are to "bring forth fruit in keeping with repentance" (Matt. 3:8 NAS). In Paul's appeal to King Agrippa, he recounts his call to Jews and Gentiles to "repent and turn to God, performing deeds appropriate to repentance" (Acts 26:20 NAS).
Saving Faith and Belief of the Truth
In Romans 4, Abraham's justification is by faith, alone, apart from human works. In James 2, Abraham's faith is shown to be true. Edwards understood that salvation includes justification and new life, and that believers never have one without the other.
Christ, alone, met the requirements of God's justice for eternal life by His righteous obedience and death on the cross to pay the penalty for our sin. Saving faith unites to Christ, in Whom we are justified by His righteousness imputed to us, and given new life by His righteousness imparted as the Holy Spirit indwells us and displays His nature in and through us. Only Christ's imputed righteousness justifies; His imparted righteousness justifies no one, but shows the reality of justification by the works of new life.
True faith, then, believes and lives the truth: "For I was very glad when brethren came and bore witness to your truth, that is, how you are walking in truth" (3 John 1:3 NAS).
Was not Abraham our father justified by works, when he offered up Isaac his son on the altar? You see that faith was working with his works, and as a result of the works, faith was perfected; and the Scripture was fulfilled which says, 'And Abraham believed God, and it was reckoned to him as righteousness,' and he was called the friend of God. You see that a man is justified by works, and not by faith alone (James 2:21-24 NAS).
Abraham's best works were tainted and could never merit eternal life according to God's standard of justice. Abraham's faith, however, was justified as genuine by his works. Anyone can say, "I believe." But, the faith that merely knows facts the way demons know God, does not unite to Christ for justification and new life. This "dead" faith lacks the ¬love for Christ's holy character, trust in Christ for salvation, and obedience from love and gratitude.
The Will to Forsake All for Christ
Many proclaim a heart to forsake all for Christ. But, like Matthew, a willing heart is seen by what it does. [3] When called by Christ, "he left all, rose up, and followed him" (Luke 5:28).
When the rich young ruler intimated to Christ his willingness to do whatever it takes to inherit eternal life, he displayed his true heart when "he went away grieved" when Christ told him to sell all, "for he was one who owned much property" (Matt. 19:22 NAS). Perhaps he could spare a few camels, a goat, or beachfront property on the Galilee shore, but he was unwilling to forsake all for Christ.
Trust in Christ
Further, willingness to suffer for Christ reveals trust in Christ. "And he who does not take his cross and follow after Me is not worthy of Me. He who has found his life shall lose it, and he who has lost his life for My sake shall find it" (Matt. 10:38-39 NAS). "For this reason I also suffer these things, but I am not ashamed; for I know whom I have believed and I am convinced that He is able to guard what I have entrusted to Him until that day" (2 Tim. 1:12 NAS).
Moses, by faith, "refused to be called the son of Pharaoh's daughter; choosing rather to endure ill-treatment with the people of God, than to enjoy the passing pleasures of sin; considering the reproach of Christ greater riches than the treasures of Egypt; for he was looking to the reward (Heb. 11:24-26 NAS). The faithful of Hebrews 11 includes many who were tortured, mocked, imprisoned, and killed. "They went about in sheepskins, in goatskins, being destitute, afflicted, ill-treated (men of whom the world was not worthy), wandering in deserts and mountains and caves and holes in the ground" (Heb. 11:37-38 NAS). They ventured all for the object of their faith and hope.
Love to God and Man
As seen throughout Religious Affections, the love for the excellence of God's perfections, perfections made lovely by the beauty of God's holiness, forms the ultimate ground of all gracious or godly affections. A true love for God displays itself in our obedience, in acts of love for God and others.
Humility and a True Fear of God
Humility before God displays animates our actions toward God and others. "He hath shewed thee, O man, what is good; and what doth the LORD require of thee, but to do justly, and to love mercy, and to walk humbly with thy God?" (Mic. 6:8).
God praised Job for his reverent life. "For there is no one like him on the earth, a blameless and upright man, fearing God and turning away from evil" (Job 1:8 NAS). Though not without hiccups, Job "held fast his integrity," despite his sufferings. And so should we, "Be not wise in thine own eyes: fear the LORD, and depart from evil" (Prov. 3:7).
True Thankfulness
Acts of gratitude display a heart of gratitude. "What shall I render to the LORD for all His benefits toward me?" (Ps. 116:12 NAS). "Offer unto God thanksgiving; and pay thy vows unto the most High" (Ps. 50:14). "He who offers a sacrifice of thanksgiving honors Me; and to him who orders his way aright I shall show the salvation of God" (Ps. 50:23 NAS).
Gracious Longing and Hope
Holy desires and hope "are not idle wishes," but active in pursuing God. "O God, Thou art my God; I shall seek Thee earnestly; My soul thirsts for Thee, my flesh yearns for Thee, in a dry and weary land where there is no water" (Ps. 63:1 NAS). "And everyone who has this hope fixed on Him purifies himself, just as He is pure" (1 John 3:3 NAS). "We give thanks to God always for all of you, making mention of you in our prayers; constantly bearing in mind your work of faith and labor of love and steadfastness of hope in our Lord Jesus Christ" (1 Thess. 1:2-3 NAS).
A Holy Joy
The heart that loves the beauty of God's moral excellence pursues a life of holiness in obedience to God. "I have inherited Thy testimonies forever, for they are the joy of my heart. I have inclined my heart to perform Thy statutes forever, even to the end…. I have rejoiced in the way of Thy testimonies, as much as in all riches" (Ps. 119:111-12, 14 NAS). Love "does not rejoice in unrighteousness, but rejoices with the truth" (1 Cor. 13:6 NAS).
Christian Courage and Endurance
"The trial of a good soldier is not in his chimney corner, but in the field of battle." [4] Thus, the Apostle Paul exhorts Timothy to join him in suffering hardship "as a good soldier of Christ Jesus" (2 Tim. 2:3). The courage and endurance of soldiers in Christ's service appear in action and perseverance.
Conclusion
When people proclaim their great and wonderful experiences and extraordinary episodes of love and joy, "they are no further to be regarded than they have influence on their practice." [5] Talk is easy. Like Peter before Pentecost, anyone can proclaim their love, loyalty, and willingness to suffer and die for Christ. But, new life in Christ makes them a reality.
Scriptures marked NAS are taken from the NEW AMERICAN STANDARD BIBLE®, copyright© 1960, 1962, 1963, 1968, 1971, 1972, 1973, 1975, 1977, 1995 by The Lockman Foundation. Used by permission.
[1] BT, 364; Yale, 444.
[2] BT, 364-370; Yale, 444-449.
[3] BT, 366; Yale, 446.
[4] BT, 370; Yale, 449.
[5] Ibid.
Click here to download a PDF of this article.
© 2018 Craig Biehl, author of God the Reason, The Box, The Infinite Merit of Christ, and Reading Religious Affections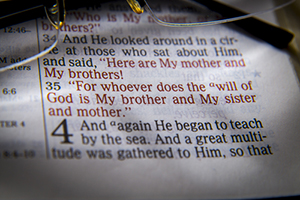 Yes, I Want a PDF of "Distinguishing Sign Twelve: Gracious Affections Produce Christian Works (5)"
We respect your privacy. We'll NEVER sell, rent, or share your email address. That's more than a policy, it's our guarantee!