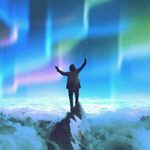 Imagine yourself sitting in the classroom on the first day of a biology course at a local college when the professor takes his place behind the podium and says, with an air of great authority, "I know everything about everything in the universe and beyond, including everything that could possibly exist." Imagine again laughing with the other students at the professor's sense of humor, encouraged at the prospect of an enjoyable semester. But, imagine further that the professor was dead serious, and when a fellow student raised his hand and challenged the claim, the professor responded with epithets of "flat-earther," "backwards," and "unscientific," to name a few of the nicer labels. And to your surprise, the majority of the class agreed with the professor! Now, maybe you think this scenario makes for an interesting introduction but bears no resemblance to reality, that nothing like this takes place in or outside the hallowed halls of higher learning and objective inquiry. No human in their right mind would say such things, and no one in their right mind would buy the books of those who did. But, alas, many not only say it, many applaud their brilliance and give their hard-earned wages for their books.
Who, then, says such things? Look no further than the shelves of your local bookstore and the countless videos and articles on the internet, not to mention text books and scholarly journals. The claim is implied in every assertion that God does not exist. "Design but no Designer," goes the mantra. (Many avoid using the term "design" to describe reality given the obvious implications.) Yet, a mere mortal would need to know everything about everything in the universe and beyond, including every possibility, to know that God does not exist. (Of course, if God did not exist, we would not be here to discuss it, but I digress.) In other words, someone would need the omniscience of God to know that the omniscient God does not exist. (Interestingly, sin presumes the place and authority of God, but I digress again.)
The absurdity of the claim derives, in part, from our human limitations, an impediment to the infinite knowledge required to know that the God of Scripture does not exist, and one of many reasons no human argument can make the case. For instance, consider the argument that biblical miracles are impossible and thus the biblical God does not exist. But, to know that biblical miracles are impossible requires knowing that the infinite God of Scripture who created, orders, and sustains all things does not exist. And to know that the God who can easily perform such miracles does not exist requires complete knowledge of every possible thing.
Moreover, to presume God does not exist to disprove biblical miracles in order to disprove God's existence, assumes what the denial of biblical miracles is supposed to prove. To borrow a phrase of Edwards, this "is not strong arguing." Additionally, who knows enough to say that nothing could ever have operated differently from how things operate today? Many assume it, but none can know it. Omniscience, once again, is needed. And why would people that claim the universe is founded on time and chance use arguments assuming a uniform and non-random universe? Are we really to believe that time and random chance produce constant and unchanging physical laws, and that science has proven it? Scientists have done no such thing. And, to claim eternally existing uniform laws not only contradicts a universe founded on time and chance, it ignores the question of where they came from and how they became organized and fixed in the first place, and constitutes nothing more than a wild, blind-faith guess, and that contrary to reality, logic, how everything we observe in the universe functions, and the observation, testing, and repeatability that science requires.
In the end, uniform physical laws only exist because God created, organized, and upholds the universe. Time and chance explain nothing of its design, order, and continuous operation, or the results of such uniform "laws." Concerning miracles, the God who designed, created, and upholds the rules can bend, break, and organize them as He pleases, whenever He pleases, and for whatever purpose He pleases. As He orders and upholds every aspect of the universe at all times, He can do whatever He wants at a particular time and place, for a particular reason, in a manner we cannot comprehend. Hence, biblical miracles are quite reasonable. The best anyone denying biblical miracles can say is they have never seen one, affirming their own limitations and thereby affirming their inability to legitimately deny the existence of the God who performs them. And to imply, "the only things possible are things I have personally experienced" appears no more reasonable than the implied claim of omniscience.
Lastly, many of the same people that deny the possibility of the biblical miracles believe the entire universe, including life and everything in it, came from an explosion of compressed, non-living matter the size of a golf ball or pin head. The result somehow organized itself into everyone and everything. And Jonah in a whale is impossible? For some, it seems, anything is possible, except the God of Scripture. In fact, scientists spend millions of dollars looking for extra-terrestrials and are quick to see marks of their existence in space noise and rock formations on planets but see no evidence for God in the exquisite design and beauty of the immeasurable life forms on earth. The amazing design and order in all things, from atoms and molecules to the expanse of the cosmos, give abundant evidence for—nothing. We should not be surprised at this illogical and irrational double-standard, given that imaginary space aliens make no authoritative claims on our life or call us to repent of sin. And neither does a God conveniently defined out of existence, despite the obvious evidence to the contrary and the absurdity of the alternatives. God has clearly told us the truth of the matter, and that for our own good: "The fool has said in his heart, "There is no God" (Ps. 14:1 NAS). "Since the creation of the world His invisible attributes, His eternal power and divine nature, have been clearly seen, being understood through what has been made, so that they are without excuse" (Rom. 1:20 NAS). Perhaps we should listen.
Scriptures marked NAS are taken from the NEW AMERICAN STANDARD BIBLE®, copyright© 1960, 1962, 1963, 1968, 1971, 1972, 1973, 1975, 1977, 1995 by The Lockman Foundation. Used by permission.
Click here to download a PDF of this article.
© 2018 Craig Biehl, author of God the Reason, The Box, The Infinite Merit of Christ, and Reading Religious Affections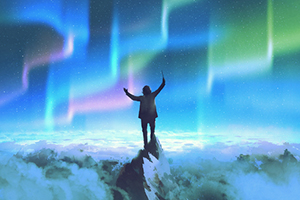 Yes, I Want a PDF of "The Human Limitations of Unreasonable Atheism (Part 1):
Biblical Miracles
"
We respect your privacy. We'll NEVER sell, rent, or share your email address. That's more than a policy, it's our guarantee!