In the previous article we examined the argument that a perfect God must also be a virtuous God, but because virtue involves imperfection, as defined by "ethical theory," a perfect and virtuous God cannot exist. We come to another example of a "definitional disproof" where the claim states that an omnipotent and perfectly good God is incompatible with the existence of human moral agency. [1]
The Argument
Largely drawn from the moral philosophy of Immanuel Kant (1724-1804), the author affirms that one cannot be a moral agent unless one follows the moral dictates of one's own heart. To be a worshipper of God, however, requires a complete submission to Him that is incompatible with the independent decision making required of a moral agent. An all-powerful, all-knowing, and all-wise God deserves worship and total obedience. Worshippers, therefore, view God as the ultimate authority to be worshipped and obeyed, and thus surrender their autonomy as moral agent. Therefore, no such God exists. Interestingly, the article opened with Kant's well-known assertion, "Kneeling down or groveling on the ground, even to express your reverence for heavenly things, is contrary to human dignity." And for those acquainted with Scripture but unacquainted with Kant, you might find the assertion quite familiar. The argument is presented as follows:
If any being is God, he must be a fitting object of worship.
No being could possibly be a fitting object of worship, since worship requires abandonment of one's role as an autonomous moral agent.
Therefore, there cannot be any being who is God. [2]
Some Brief Responses
Much could be said, but the following should suffice for our limited purposes.
1. Philosophers disagree on the ultimate purpose and meaning of human existence and what true moral agency looks like. Who, then, determines the correct view? Apart from God's explanation, we can only speculate. Ultimate questions can only be answered by God.
2. The moral autonomy argument essentially says that an infinite, all-knowing, and all-wise God as the ultimate determiner of right and wrong cannot exist along with finite and fallible people as the ultimate determiner of right and wrong. Believers, of course, would agree. We would question, however, that this somehow makes God impossible, or that this man-made definition of autonomous moral agency prevents God from making dependent moral agents. Perhaps we are meant to be dependent moral agents and the assertion of autonomy is no more than sinful rebellion, contempt, and ingratitude? How can philosophers know that this is not the case? To what authority can they appeal?
3. Properly loving, worshipping, and obeying God does not preclude one from being a moral agent, only an autonomous moral agent. Believers are faced with choices every day and must choose that which they believe honors God. The unbeliever also makes moral choices according to what they deem as good according to their own principles. Both have faith in an ultimate authority. Unbelievers trust their own perspective and opinion concerning the nature of humanity, God, reality, and right and wrong. Believers trust in God. Both use reason, both make choices, and both exercise moral choices, but differ in the source of their standards and object of faith. Thus, the ultimate issue is whose object of faith is justified, trustworthy, authoritative, and adequate to explain reality? Never, however, does trust in God make anyone thoughtless and unable to make moral choices. Rather, it provides a standard greater than personal opinion by which to judge right and wrong. Autonomous moral agency ultimately reduces to relativism with billions of moral authorities, no ultimate right or wrong, and no one qualified to serve as the absolute authority.
4. As autonomous moral agency means no absolute moral standards, then cannibals, practitioners of eugenics, concentration camp administrators, and abortionists are equally virtuous so long as they act "according to precepts" they can "conscientiously approve in their heart."
5. Where do autonomous morals come from? Random chance accidents? The principle of survival of the fittest? No. Proponents of this view live under the influence of Christian principles of right and wrong woven into the fabric of society, each with a God-given conscience, each living in a world that displays God's power and genius at every turn. Atheists have morals, but they borrow morals because their worldview provides no ultimate basis for them. And only because atheists live in a world deeply influenced by God and His Word (Scripture) can they have the liberty and ability to write such things.
6. Since belief in God's existence brings "unlimited authority and an unlimited claim on one's allegiance," people wanting to do whatever they want have a great incentive to define moral agency as necessarily autonomous. Perhaps what is defined as a virtue is no more than an excuse for vice.
Concession
The author admits that it would be reasonable, in particular cases, for a moral agent to "blindly" follow the judgment of others with greater knowledge and wisdom. But, if a moral agent can trust others in particular cases, why not in every case where another has superior knowledge and wisdom? And if the knowledge and wisdom are perfect, one would be foolish to not always trust and obey. In the case of a finite and fallible human being before a perfect God, complete trust constitutes the most reasonable choice in every case.
Conclusion
The moral agency argument says little more than certain philosophers believe it beneath their dignity to bow the knee to their creator and sustainer, the source of every good thing, to whom we owe all love, gratitude, and worship. Yet, giving up one's supposed autonomy forms the proper response to one's all-powerful and good Creator. And though they deny it, unbelievers also depend on God for everything; time and chance produce nothing. Our thoughts, formulas, syllogisms, and the assumptions behind them cannot determine ultimate and transcendent reality. God's existence remains unaffected by the best atheistic arguments, and He does not go away because someone devises a definition of moral agency incompatible with His glory. Apart from God having created us in His image with the ability to think, we would not exist to devise such unjustified excuses for doing what we want. Philosophers may give unbelief a positive spin, but reality is otherwise. "And this is the judgment, that the light is come into the world, and men loved the darkness rather than the light; for their deeds were evil" (John 3:19 NAS).
Why are the nations in an uproar, And the peoples devising a vain thing? The kings of the earth take their stand, And the rulers take counsel together Against the LORD and against His Anointed: "Let us tear their fetters apart, And cast away their cords from us!" He who sits in the heavens laughs, The Lord scoffs at them. Then He will speak to them in His anger And terrify them in His fury: 'But as for Me, I have installed My King Upon Zion, My holy mountain' (Ps. 2:1-6 NAS).
Moral agents should always seek the best, therefore, "Seek the LORD while He may be found; Call upon Him while He is near. Let the wicked forsake his way, And the unrighteous man his thoughts; And let him return to the LORD, And He will have compassion on him; And to our God, For He will abundantly pardon" (Isa. 55:6-7 NAS). God gives true freedom. "If therefore the Son shall make you free, you shall be free indeed" (John 8:36 NAS).
[1] James Rachels, "God and Moral Autonomy" in The Impossibility of God, Michael Martin and Ricki Monnier, eds. (Amherst: Prometheus Books, 2003), 45-58.
[2] Ibid., 54.
Scriptures marked NAS are taken from the NEW AMERICAN STANDARD BIBLE®, copyright© 1960, 1962, 1963, 1968, 1971, 1972, 1973, 1975, 1977, 1995 by The Lockman Foundation. Used by permission.
Click here to download a PDF of this article.
© 2018 Craig Biehl, author of God the Reason, The Box, The Infinite Merit of Christ, and Reading Religious Affections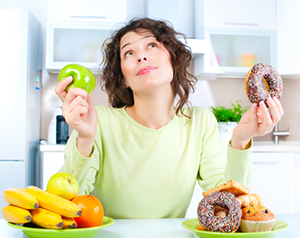 Yes, I Want a PDF of "The Human Limitations of Unreasonable Atheism (Part 13):
"Definitional Disproofs" (Part C)"
We respect your privacy. We'll NEVER sell, rent, or share your email address. That's more than a policy, it's our guarantee!